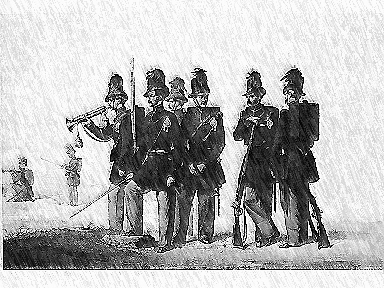 1868
The Royal Company of "Chasseurs Carabiniers de Thuin" is the oldest folk society in Thuin. It was founded on 1st March 1868 for the purpose of 'dedication and charity " as a result serious fire at Thuin, which caused the death of several people. It was created under the name of "Fire Fighter" Thuin Lower City and trained in the company of volunteer firefighters.
The company was in dress uniform, the uniform of the Belgian hunters riflemen 1848 and claiming its origins "hunters" came out with the sword, not the firefighter's ax.
The Company has always participated in the march St Roch Thuin and, until 1940 did his duty in case of fire or other disaster. The elders remember ringing bugle "fire" and gallops with the pump - in - arms driven by volunteers.
Page up